Ask Dr. Klute | Raking leaves makes my eyes itchy. What can I do for relief?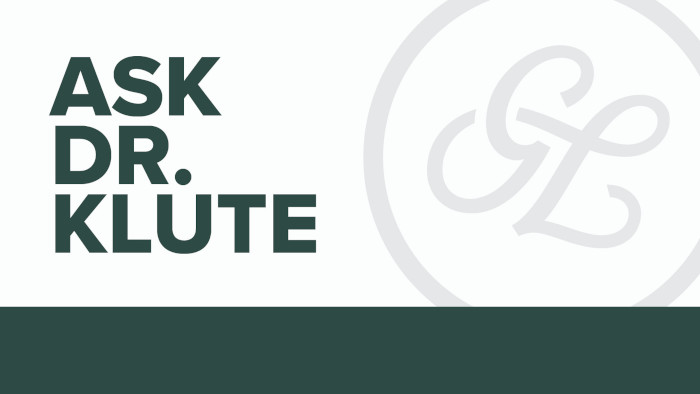 Ask Dr. Klute | Raking leaves makes my eyes itchy. What can I do for relief?
Many people suffer from eye allergies during the Spring and Fall seasons. Here are a few ways to help those itchy eyes: cold artificial tears, allergy eye drops, and if those don't solve the problem well enough, call us!
I often recommend patients keep a bottle of artificial tears (think Systane or Refresh) in the refrigerator for sudden allergy flareups. The cold tear will both flush some of the debris as well as soothe the eye.
For more long-term treatment, over-the-counter allergy drops work well. Pataday, a drop previously available by prescription only, is a once-a-day drop for eye allergies. People often make the mistake of using this drop only as needed or when they feel symptoms. If so, they only get half the power of the drop. Part of the drop works right away and the other part kicks in after about 7 days of continuous usage. So use it continuously for the best results.
Many people need additional help during the fall season than what the above treatments can offer. For that, you need to schedule an appointment with us so we can decide the best treatment. Often, with the right drop, we can get your eyes feeling better in a matter of hours.
If you need help with your eyes during allergy season, call us or schedule online at www.goodlifeeyecare.com.
The content on this blog is not intended to be a substitute for professional medical advice, diagnosis, or treatment. Always seek the advice of qualified health providers with questions you may have regarding medical conditions.