Dry Eye Treatment with TearCare
The Sight Sciences TearCare system safely applies heat directly to the meibomian (oil) glands of the eyelids, which results in the clearance of oil obstructions and the restoration of gland functionality.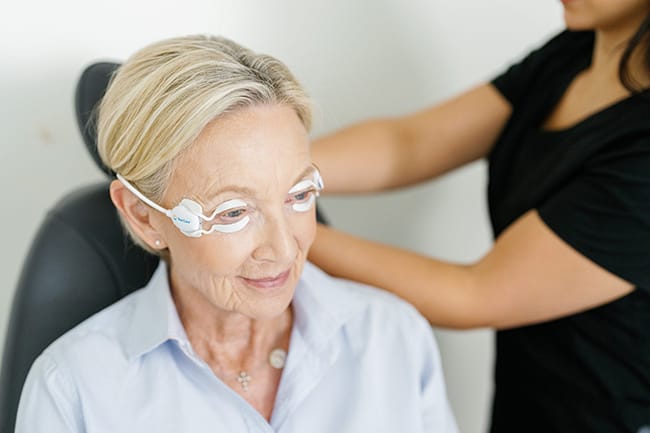 The TearCare system is designed to fit comfortably around the eyelids, applying therapeutic heat to the meibomian (oil) glands while protecting the delicate structures of the eye. The precise heat of the treatment loosens stagnant oils within the glands of the eyelid. The treatment runs for 15 minutes, and is followed by a manual meibomian gland expression performed by Dr. Klute.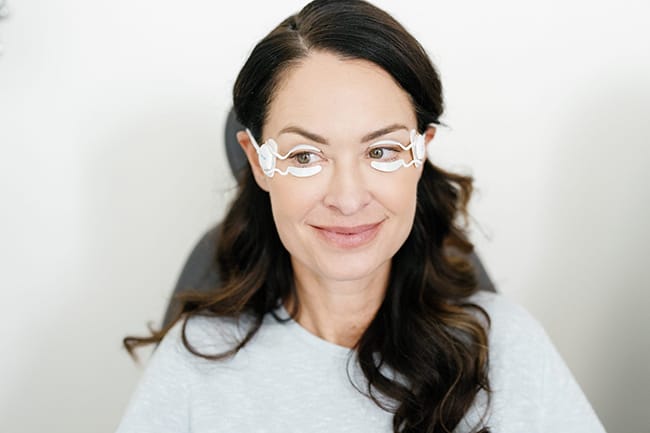 While the TearCare treatment liquifies oil obstructions within the glands, the meibomian gland expression causes the oil to be pushed out of the gland orifices. As a result, solidified oil blockages are removed and the glands are restored to produce new oil for the tear film.
Learn more about TearCare here.
Call our office, or book a Dry Eye Evaluation online at Good Life Eyecare to get an accurate diagnosis and a treatment plan tailored to your needs.